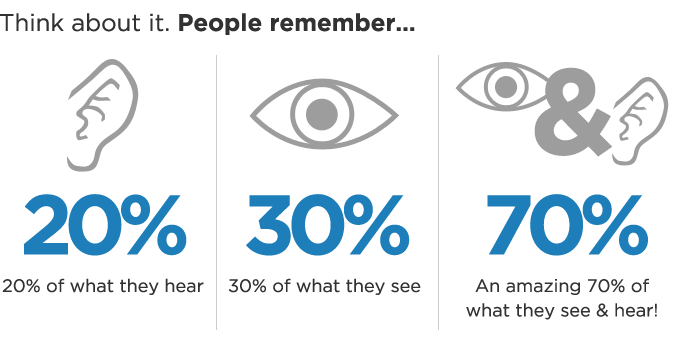 Video can be one of the most powerful marketing tools for small businesses. Through the use of imagery and sound, you can reach viewers on an emotional level versus text or photography alone. The key, however, is getting people to actually watch the video. Here are seven tips for getting the right eyes and ears on your video.
1. Use Video in your Welcome Email
Email marketing is cost effective, especially compared to physical mail and even other forms of Internet marketing. Emails containing video received, on average, 96.38 percent higher click-through rates than non-video emails, according to a recent study by email service provider GetResponse.
Because video files are typically too large to be sent through email, one of the best methods of sending video is to embed a link to the video page into a screenshot of the video, and then upload the screenshot into the body of the email like you would a logo or any other image. Here's an example of how we do it at my firm.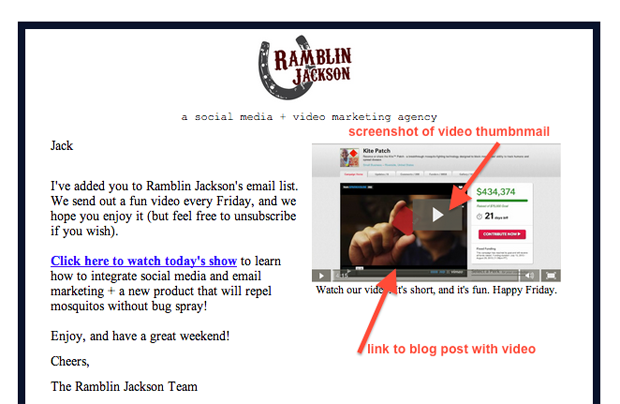 2. Use Video Testimonials as Social Proof
It's one thing when you say how great your product or service is. It's typically more meaningful when one of your customers endorses your product. Video testimonials are one of the most compelling forms of social proof.
If you're selling a product or service online, chances are people are searching for "your brand name" or "your service" and "reviews." This creates an excellent search-engine-optimization opportunity to produce video content around this phrase so people find, hopefully, good stories about your brand or service. You can also use video testimonials in your sales presentations and speeches.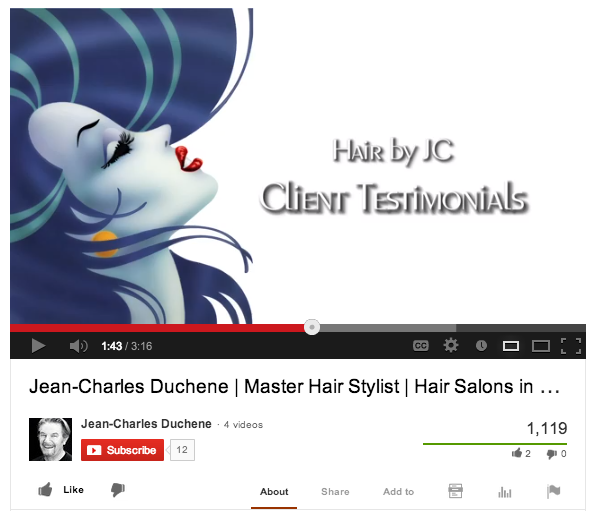 3. Create your own YouTube Channel; Use the YouTube Keyword Tool
If your name is Bob Sanchez, but your business is Boulder Business Loans, why upload video to "youtube.com/bobsanchez"? Instead, create your own YouTube Channel with your brand name, such as "youtube.com/boulderbusinessloans".
YouTube is the second most-used search engine behind Google, its owner. Not only can people discover your videos on YouTube, its possible for YouTube videos to rank highly on Google.
Are you new to YouTube? Check out the YouTube Creator Playbook, and use the YouTube Keyword Tool to make the best use of keywords in your YouTube title, description, and tags.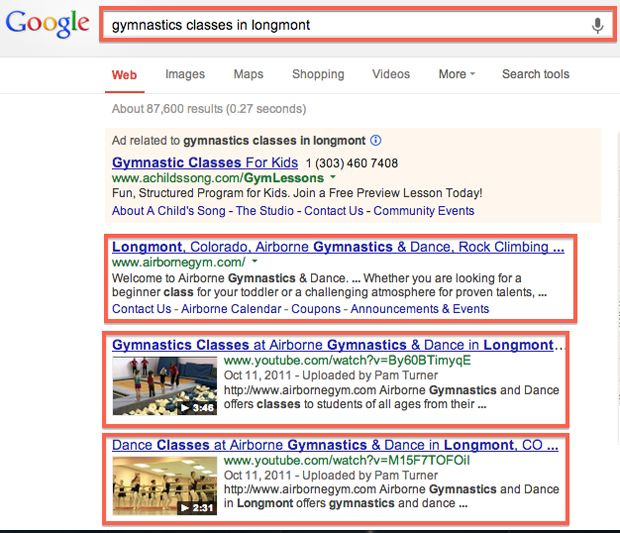 4. Implement Video SEO Strategies
Video could be your secret sauce for SEO. But simply optimizing a YouTube video and then embedding it in your website isn't enough. Beyond optimizing the title, tags, and description of a YouTube video for search phrases, SEO for video goes a step further by using video sitemaps to make content more findable by search engines. These can be created with site map generators, like XML-Sitemaps.com. Wistia, a business video hosting company, offers an easy-to-use Video SEO tool.
ReelSEO is a good resource for all things web video and for planning your video SEO campaigns.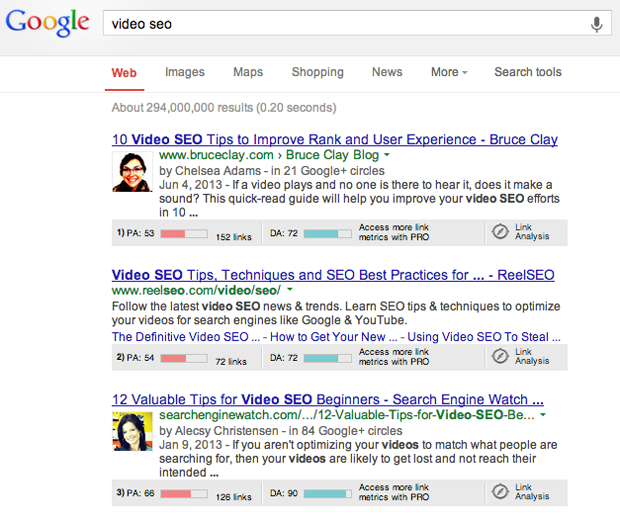 5. Teach People How to Do Things with Video Tutorials
People like to learn how to do things. What can you teach people to do? A tutorial video could be used to show people how to use your product, or perhaps tutorial videos are part of your business content marketingstrategy.
A good way to get ideas for tutorial videos is to use the YouTube Keyword tool, or just think about the most-commonly asked questions you get at your business.
6. Use Google AdWords Video Remarketing
If you're using Google AdWords, you can show your videos to people who have interacted with your site the next time they are on YouTube through YouTube Remarketing.
7. Enter Facebook News Feeds with Video Advertising
Video ads typically appear on YouTube before you watch the video itself. The same thing may be coming to Facebook News Feeds. Facebook announced earlier this year that it will start displaying 15-second video advertisements in the News Feed, but Facebook has reportedly been moving cautiously towards releasing this new software to ensure that the videos load quickly.
Here is the attachments of this Post